Cusco
Travel to Cusco. Seductive, striking and natural, Cusco's history lives in its streets, squares, valleys and towns. Stunning destinations and examples of fine engineering by Inka stonemasons can be seen in Choquequirao, Saysayhuamán, Kenko, Tambomachay, Ollantaytambo and Machu Picchu, the Inka jewel built with the wisdom of the ancient Peruvians in an ecological environment.
Captivating landscapes such as the Sacred Valley, where the mountains are clothed by terraces. Pictures villages where the past forms part of the present. Cusco really is the birthplace of the world.
City Tour Cusco
The Cusco city tour is a small introduction of what the Inkas were and later the colony in Peru. We will visit the nearby ruins with its impressive architecture and also the colonial part through the Catholic churches that arrived together with the Spaniards.
During this tour we will visit the Cathedral of Cusco and the Qoriqancha or Temple of the Sun, as well as the impressive ruins of Sacsayhuaman and Qenqo.
Travel Style:
Active
Service Level:
Standard
Trip Type:
Small Group
Sacred Valley Tour
The Sacred Valley of the Incas it´s a must if you come to Cusco. It is located 20 kilometers from Cusco city. Stretching from Pisac to Ollantaytambo, this fertile valley is irrigated by the Urubamba River, considered to have a celestial connection to the Milky way in the Inkan time.
Along the valley, you will find impressive archeological sites like Pisac, Chinchero, Moray and the inhabited Inka town of Ollantaytambo.
The Sacred Valley is the previous step to visit Machu Picchu.
Travel Style:
Active
Service Level:
Standard
Trip Type:
Small Group
Machu Picchu
Machu Picchu is an Inkan city surrounded by temples, terraces and water channels, built on a mountaintop. It was built with huge blocks of stone joined to each other without any mortar. Today it has been designated cultural heritage of humanity in recognition of its political, religious and administrative importance during the age of the Inkas.
Machu Picchu means Old Mountain, taking its name from the location of the Inkan citadel. According to historians, the architectural complex was built in the 15th century, approximately, by the Inka Pachacutec and was linked to the entire Inca Empire via the Qhapaq Ñan, the famous roads of the Incas.
The mountains of Wayna Picchu and Machu Picchu are perfect for taking panoramic photos of the entire architectural complex.
Travel Style:
Active
Service Level:
Standard
Trip Type:
Small Group
Vinicunca - Rainbow Mountain
"Apu" was the name with which the wise Inca civilization called the mountains which were considered to have mystical powers. Although most of these majestic mountains were covered with snow, there was one that stood out for its colorfulness: the Vinicunca mountain, also known as "the rainbow mountain" in Peru.
This peculiar geographical feature - or natural work of art - belongs to the Ausangate snow-capped mountain, in the Vilcanota mountain range. Although its special beauty is directly proportional to the height at which it is located (the highest point reaches 17000 ft above sea level), thousands of people from all over the world dream of visiting it and come to Cusco to make their dreams come true.
Travel Style:
Active
Service Level:
Standard
Trip Type:
Small Group
Salkantay Trek Lodge to Lodge
Within the adventure there is also sophistication and comfort. This program designed for adventurers looking for a good bed and dinner at the end of the day, has a series of lodges along the Salkantay trek amidst incredible landscapes.
Travel Style:
Active
Service Level:
Standard
Trip Type:
Small Group
Salkantay Trek to Machu Picchu
The Salkantay Trek is an alternative to the traditional Inka Trail to Machu Picchu. The trek crosses the Salkantay Pass at 4600m, descends into the cloud forest and passes the Inka ruins Llactapata, with a view of Machu Picchu.
This trek was named among the 25 best Treks in the World, by National Geographic Adventure Travel Magazine. The part around Mount Salkantay has some outstanding views and the descent later down to 1,000 m above sea level is quite gorgeous with a lot of flora and fauna.
Travel Style:
Active
Service Level:
Standard
Trip Type:
Small Group
Inka Trail to Machu Picchu
It forms part of the network of Inka trails (Qhapaq Ñan). This is one of the most famous trekking routes in South America. On the trek, hikers can see numerous ravines and waterways flowing from glaciers. Among the 12 archaeological sites that can be visited, the following really stand out: Qoriwachayrachina, Patallaqta, Runkuraqay, Sayacmarca, Phuyupatamarca, Intipunku, Intipata and Wiñayhuayna.
The Visiting season is from March through January (closed in February for maintenance). The location of the trail varies depending on the section you wish walk. The most popular route starts at km 82 on the Cusco-Machu Picchu railway line (40 km from Machu Picchu Citadel). A less strenuous alternative is the Camino Sagrado (Sacred Path), which starts at km 104 on the same railway line.
Travel Style:
Active
Service Level:
Standard
Trip Type:
Small Group
Lares Trek
There are many ways to get to Machu Picchu; among them, the popular Inca Trail. However, there is a less congested alternative that is more connected with nature and is our personal favorite.

We are talking about Lares —this Inca trail leads to Ollantaytambo, from where we can ride the train to the city of Machu Picchu.

On our trek of the Lares trail, we will get to know the lifestyle of the Andean communities. We will be captivated by the happiness and the essence of how simple but wonderful life can be in these villages. Our journey will be full of beautiful landscapes, and we will be surrounded by mountains, lakes and rivers, with the sun over us. We will also find many llamas and alpacas along the way.

Lares is the perfect route for those who want to connect with their essence, their humanity, and with Mother Earth. A renovating trek, full of beautiful panoramic views, hot springs, lakes, rivers, mountains and exotic flora and fauna.
Ausangate Trek Lodge to Lodge
The Apu Ausangate is considered the mountain spirit that watches over life one of the most incredible mountain ecosystems in the world.
The Ausangate lodge to lodge trek is a breathtaking adventure around the Ausangate Mountain which includes staying at unique lodges impregnated with the nature and culture that surrounds them .
Travel Style:
Active
Service Level:
Standard
Trip Type:
Small Group
Testimonials
The people who know best
I found Trip Design Peru to be a great aid in planning and carrying out my coverage for a National Geographic Traveler story in Peru. Alberto understood what I needed and he delivered. Whether it was getting to Machu Picchu or finding the best place to make photographs in the markets around Lima, Claudio made it possible in the time I had available."
Everything was great but the best two points were: (1) You arranged EVERYTHING for us. It made me able to enjoy the trip, because someone else had taken care of all the details. THANK YOU! (2) I could not have predicted how great my time on the trail would be. From having multiple course meals that were delicious and beautifully presented, to having our bags carried and tents set up for us (even in the snow storm), to having our tour guide stop on the trail and point out flowers, fruits and points of interest, my trip wasn't just about Macchu Picchu. I LOVED the journey of getting to Macchu Picchu just as much, if not more, than the actual day at Macchu Picchu itself, and before this trip, I wasn't even sure I would enjoy one day of hiking and camping. Trip Design Peru made everything about my experience easy and enjoyable, and my amazing time in Peru is directly related to using Trip Design Peru from start to finish for this trip.
The family sent my Mom on this trip for her birthday (going to see Machu Picchu has been her dream). I was nervous about her going to an unfamiliar country all by herself so I spent a lot of time researching options, looking for one that would provide a customized trip tailored to my Mom's specific interests and wouldn't let her stranded somewhere. Working with Claudio was awesome and easy: he was professional, helpful beyond anything I had expected, responsive to the point of behind available via Yahoo Messenger any time I had a question (even while Mom was on the trip and Had questions only Claudio could answer). He and his team provided superb service and this business is clearly a labor of love for them. My Mom and I have nothing but great things to say about them and would highly recommend them to anyone who is looking for a friendly, professional and reliable service and a wonderful experience!
PERFECT YOUR DREAM VACATION
This is one of the world's best-known hikes and will reward those willing to break a sweat with a stunning combination of mountainscapes, cloud forests, and jungles.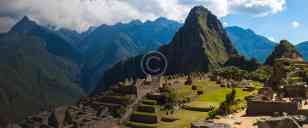 Lorem ipsum dolor sit amet, consectetuer adipiscing elit. Aenean commodo ligula eget dolor. Aenean massa. Cum sociis natoque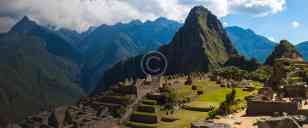 Lorem ipsum dolor sit amet, consectetuer adipiscing elit. Aenean commodo ligula eget dolor. Aenean massa. Cum sociis natoque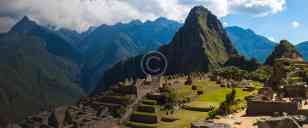 Lorem ipsum dolor sit amet, consectetuer adipiscing elit. Aenean commodo ligula eget dolor. Aenean massa. Cum sociis natoque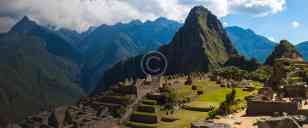 Lorem ipsum dolor sit amet, consectetuer adipiscing elit. Aenean commodo ligula eget dolor. Aenean massa. Cum sociis natoque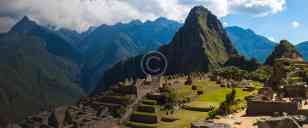 Lorem ipsum dolor sit amet, consectetuer adipiscing elit. Aenean commodo ligula eget dolor. Aenean massa. Cum sociis natoque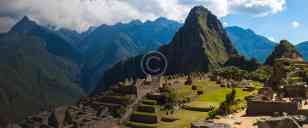 Lorem ipsum dolor sit amet, consectetuer adipiscing elit. Aenean commodo ligula eget dolor. Aenean massa. Cum sociis natoque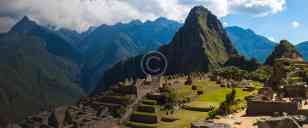 Lorem ipsum dolor sit amet, consectetuer adipiscing elit. Aenean commodo ligula eget dolor. Aenean massa. Cum sociis natoque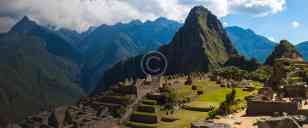 Lorem ipsum dolor sit amet, consectetuer adipiscing elit. Aenean commodo ligula eget dolor. Aenean massa. Cum sociis natoque