Puno
Located on the Andean plateau of Peru, the Puno region is dominated by Lake Titicaca, sacred place of the Incas and home to natural and artificial islands. Among the many destinations, there are pre-Hispanic archaeological sites with circular constructions that still go by their original name of "chullpas". Puno's churches are characterized by their distinctive colonial architecture. Its inhabitants are proud of their Quechua and Aymara past, and their folkloric tradition that can be seen every year in the form of dances and rituals during the Candelaria festival. Puno is a legend, a multicolored festival, and home to natural and artificial islands.
Puno is a legend, a multicolored festival, and home to natural and artificial islands.
Location: Located in the mountainous south of Peru, it shares a border with Bolivia. The land is more or less flat, because much of it is on the Collao plateau.
Sillustani
Located on the shores of the Umayo lagoon. Famous for its chullpas, great circular towers built to store the funeral remains of leading authorities for the ancient inhabitants of Collao. Some reach up to 12 metres high, and their bases are smaller than the top sections. The Site Museum, which holds various items from the Colla, Tiahuanaco and Inca Civilizations, is located just a short distance away.
Travel Style:
Active
Service Level:
Standard
Trip Type:
Small Group
Uros & Taquille
Uros
There are more than 80 islands, each inhabited by Uro-Aymara families who build floating houses out of reed mats on Lake Titicaca (12,500 feet above sea level). The main islands are Qhantati, Aruma Uro, Santa María Mallco, Suchimaya, Parihuana, Pachamama, Suma Wiljpa, Tupiri, Tribuna, Toranipata, Chumi and Paraíso.
Taquile
The area is known for its friendly people, who still preserve traditional customs and clothes. Among the highlights are the laboriously crafted, fine textiles with symmetric and symbolic patterns, with strong colours that reflect Andean customs and beliefs. It is around 5.72 km2 in size, and the altitude between the port and town varies from 3,810 to 3,950 masl. On the island, remains from pre-Inca periods can be found, and can be particularly well observed on the higher parts of the island . During the colonial era and until the beginning of the 20th century, the site was used as a political prison, but from 1970 it became the exclusive property of the Taquileans.
Travel Style:
Active
Service Level:
Standard
Trip Type:
Small Group
Testimonials
The people who know best
I found Trip Design Peru to be a great aid in planning and carrying out my coverage for a National Geographic Traveler story in Peru. Alberto understood what I needed and he delivered. Whether it was getting to Machu Picchu or finding the best place to make photographs in the markets around Lima, Claudio made it possible in the time I had available."
Everything was great but the best two points were: (1) You arranged EVERYTHING for us. It made me able to enjoy the trip, because someone else had taken care of all the details. THANK YOU! (2) I could not have predicted how great my time on the trail would be. From having multiple course meals that were delicious and beautifully presented, to having our bags carried and tents set up for us (even in the snow storm), to having our tour guide stop on the trail and point out flowers, fruits and points of interest, my trip wasn't just about Macchu Picchu. I LOVED the journey of getting to Macchu Picchu just as much, if not more, than the actual day at Macchu Picchu itself, and before this trip, I wasn't even sure I would enjoy one day of hiking and camping. Trip Design Peru made everything about my experience easy and enjoyable, and my amazing time in Peru is directly related to using Trip Design Peru from start to finish for this trip.
The family sent my Mom on this trip for her birthday (going to see Machu Picchu has been her dream). I was nervous about her going to an unfamiliar country all by herself so I spent a lot of time researching options, looking for one that would provide a customized trip tailored to my Mom's specific interests and wouldn't let her stranded somewhere. Working with Claudio was awesome and easy: he was professional, helpful beyond anything I had expected, responsive to the point of behind available via Yahoo Messenger any time I had a question (even while Mom was on the trip and Had questions only Claudio could answer). He and his team provided superb service and this business is clearly a labor of love for them. My Mom and I have nothing but great things to say about them and would highly recommend them to anyone who is looking for a friendly, professional and reliable service and a wonderful experience!
PERFECT YOUR DREAM VACATION
This is one of the world's best-known hikes and will reward those willing to break a sweat with a stunning combination of mountainscapes, cloud forests, and jungles.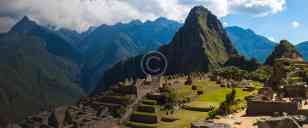 Lorem ipsum dolor sit amet, consectetuer adipiscing elit. Aenean commodo ligula eget dolor. Aenean massa. Cum sociis natoque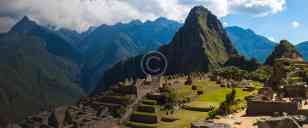 Lorem ipsum dolor sit amet, consectetuer adipiscing elit. Aenean commodo ligula eget dolor. Aenean massa. Cum sociis natoque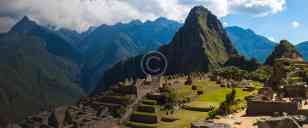 Lorem ipsum dolor sit amet, consectetuer adipiscing elit. Aenean commodo ligula eget dolor. Aenean massa. Cum sociis natoque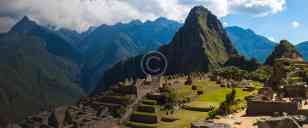 Lorem ipsum dolor sit amet, consectetuer adipiscing elit. Aenean commodo ligula eget dolor. Aenean massa. Cum sociis natoque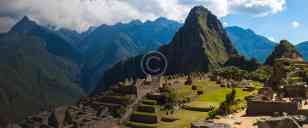 Lorem ipsum dolor sit amet, consectetuer adipiscing elit. Aenean commodo ligula eget dolor. Aenean massa. Cum sociis natoque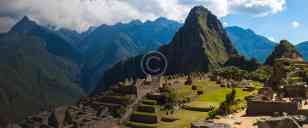 Lorem ipsum dolor sit amet, consectetuer adipiscing elit. Aenean commodo ligula eget dolor. Aenean massa. Cum sociis natoque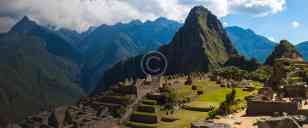 Lorem ipsum dolor sit amet, consectetuer adipiscing elit. Aenean commodo ligula eget dolor. Aenean massa. Cum sociis natoque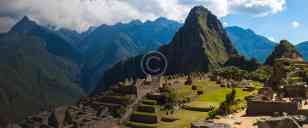 Lorem ipsum dolor sit amet, consectetuer adipiscing elit. Aenean commodo ligula eget dolor. Aenean massa. Cum sociis natoque